Jaimie Isaac, Curator of Indigenous and Contemporary Art at WAG, Winnipeg Art Gallery (Canada) visited Northern Finland in early June.
At WAG Isaac's work is to help people see and experience more through art with a special focus on Canadian and Indigenous arts. Her research interests are e.g. decolonization, self-determination, indigenization, artists thinking through identity and land-based knowledge.
In addition to attending Arctic Arts Summit in Rovaniemi Isaac visited local visual artists studios and galleries and joined a tour to explore nature, cultural history and traditions in northern Finland.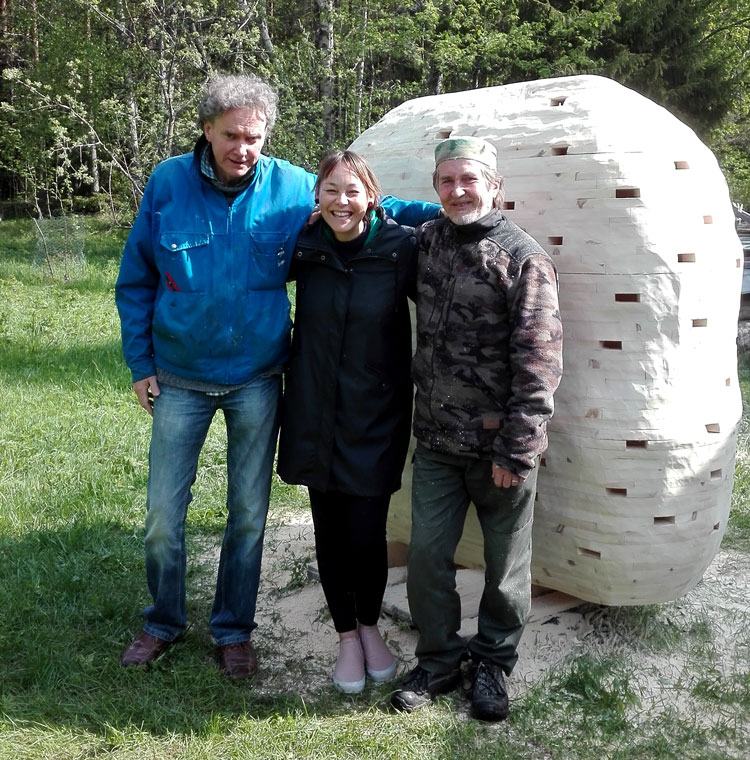 "In June 2019, Frame Contemporary invited me as an international curator to extend my curatorial research into Finland, with the majority of time spent in Lapland visiting the northern visual artists with host Kaisa Kerätär. The guided tour of Lapland was extraordinary in meeting artists and visiting institutions that not only aligned with my research areas but far exceeded my expectations in what I learned of the land, politics, culture and language.

Kaisa Kerätär and her partner were very accommodating and went out of their way to make my experience there beautiful, in seeing and walking the land, eating the food and learning the history. The land was amazing and it is inspiring meeting artists that made work that responds and reflects the relationship with the land historically and into the future."

Jaimie Isaac